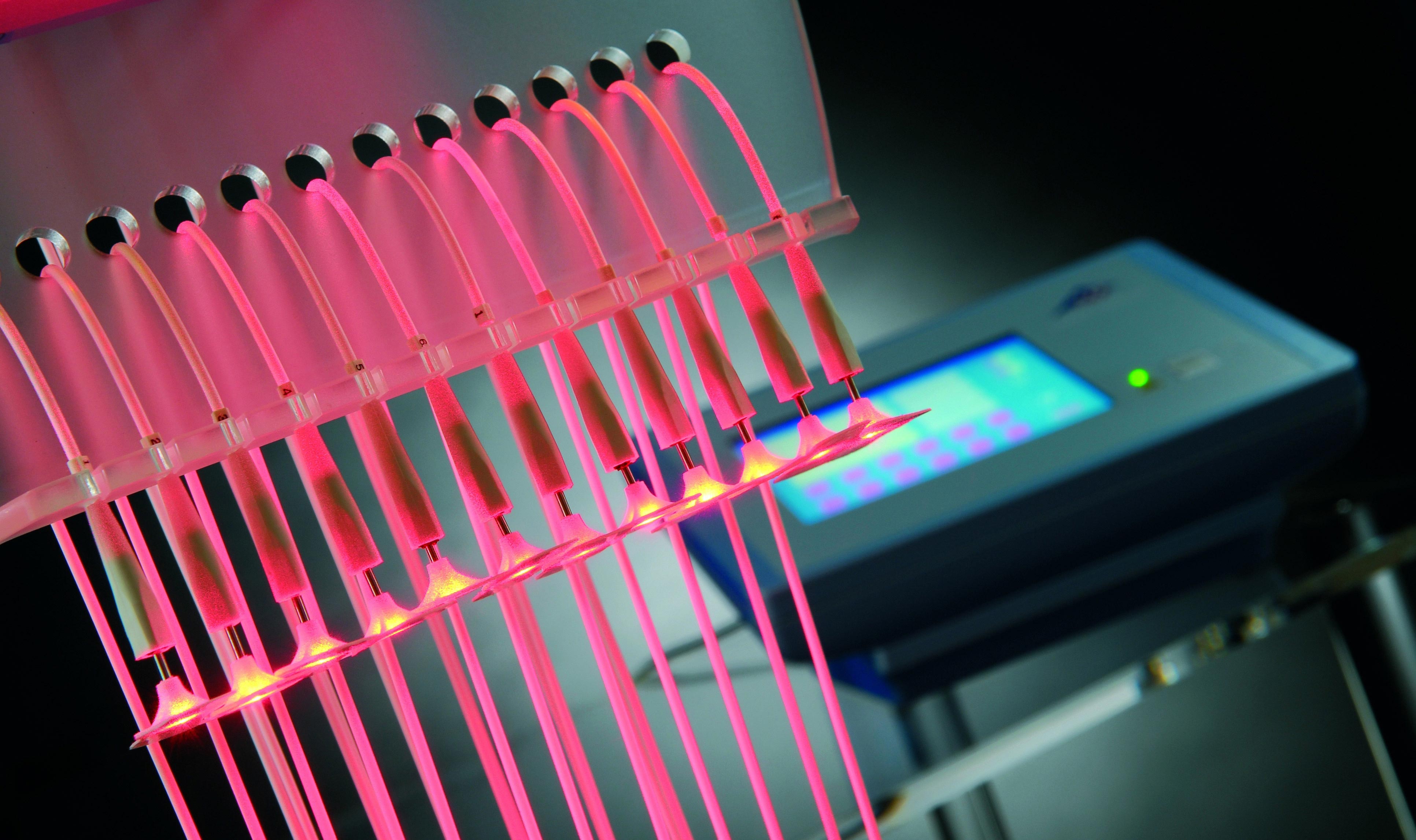 3B Laser Acupuncture Devices
Laser Acupuncture Devices

The laser safety glasses for the patient. To be used for both both red and infrared laser light.
Item: 1004888 [1004888]
---

Laser Safety glasses for infrared laser light.

Optical Density OD 4 @ 780nm-1100nm
Protection class DIR L4 @ 780nm-1100nm

Optical Density OD 5 @ 795-1085nm
Protection class DIR L5 @ 795nm-185nm

To use with:
1008814 3B LaserNeedle Infrared ...
Item: W14203 [1004887]
---

The flexible 3B-Dermatology spot is a useful supplement to 3B Laser Needle (1004916). With the flexible Dermatology spot it is possible to treat larger skin areas individually. Applications: Dermatology Orthopaedics Sports medicine Physiotherapy
Item: W14224 [1004905]
---

The disposable applicators for 3B LASER NEEDLE are made ​​of high quality plastic. The acrylic adhesive is hypoallergenic and leaves no residue on the skin. The disposable applicators are hygienic and have been developed specifically for the 3B LASER ...
Item: W14229 [1004910]
---

Silver, high-grade steel; non-reflecting surface; protection levels from 315–1400 nm
Item: W14231 [1004912]
---

Accessories W14235 3B Laser Needle
Item: W14238 [1009656]
---

The 3B LASER NEEDLE wall mount is the perfect solution for particularly small rooms.
Item: W14239 [1009657]
---

Accessories for 3B LASER NEEDLE. The universal bracket tables is practically suitable for all tables to fix the laser unit of the 3B LASER NEEDLE.
Item: W14240 [1009658]
---

Laser safety glasses for red laser light (660nm)

Accessories for 1004916 3B LASER NEEDLE

Optical density:
190-315nm OD6
315-375nm OD6
600-670nm OD3
620-665nm OD4
625-660nm OD5

Protection Level:
190-315nm D L6+IR L3
315-375nm D L4+IR ...
Item: W14245 [1008815]
---