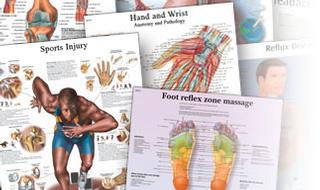 Anatomical Charts, Poster Size
3B Scientific® anatomical charts in poster size, ideal for training, patient education and medical studies!
You will find the key aspects on each of the various topics, such as the human skeleton and musculature, eyes, ears, heart, lungs, nerves and diseases, including diabetes mellitus, hepatitis, cancer, allergies etc.
All charts are graphically illustrated and expertly written, printed on ...
»»»