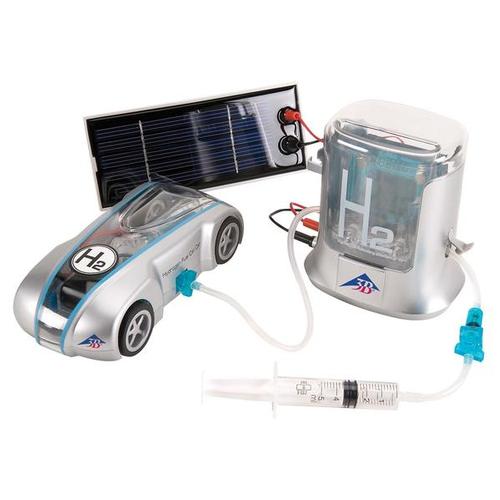 Deluxe Fuel Cell Car with Refueling Station
The Deluxe Fuel Cell Car is the working miniature version of what is being developed for real-size cars of the future. This palm-sized fuel cell car contains an onboard hydrogen storage tank, a fuel cell system connected to the car's electric motor, and comes with a hydrogen refueling system which links the car's storage tank to an external Hydrogen Refueling station. The car comes with Hydrogen Fueling station will provide your car with an unlimited supply of clean energy. Simply fill the station with water and set it in the sun. The solar powered electrolizer generate the Hydrogen needed to fill the car. The car comes as an easy-to assemble kit and includes a comprehensive instruction manual. This product does not perform like a standard remote-control car and has a limited run time of only a few minutes. It is an excellent tool to introduce your students to the technologies involved in using clean and renewable energy.
Welcome to the hydrogen age!
Back