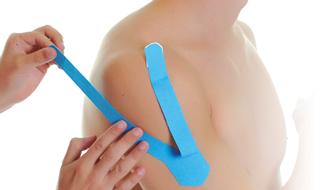 Kinesio Taping Manuals
Kinesio Taping Books and manuals teach the Kinesio Taping Method and technique designed by Dr. Kase DC. These manuals teach different types of
Kinesio taping techniques
to get the best results out of each application.

Illustrated Kinesio® Taping manual is for the taping of adult muscles consisting of 109 pages with plastic spiral binding so it lays flat and open.
Item: W67035
---

Kinesio Taping Perfect manual is for the taping of adult conditions (problems) consisting of 132 pages in paper-back form.
Item: W67036
---

A comprehensive book explaining the concepts, theories and the newest applications of the Kinesio® Technique. With over 70 clinical applications such as shoulder instability, brachial plexus, epicondylitis, bursitis, ankle sprain, dislocations, and hand ...
Item: W67037
---

With the introduction of our unique Lymphoedema techniques, Kinesio Taping is sweeping the world as an effective and exciting modality that complements other "standard" Lymphoedema treatments. Kinesio Taping for Lymphoedema and chronic swelling ...
Item: W67038
---

Being praised for its unprecedented user-friendly style and full-color format. Covering conditions from infant to adolescent, focusing on the necessary foundation needed of KT applications that will enable your patients and children to live more productive ...
Item: W67039
---