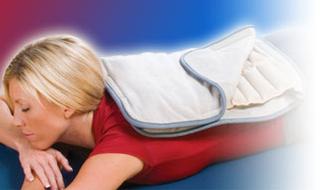 Nylatex Wraps
Nylatex wraps are designed to help hold
Hot & Cold packs
,
Electrotherapy electrodes
, and other modalitites in place during treatments This allows your hands to be free to do other things. Nylatex wraps come in a variety of sizes and widths, and are sold in packs of three.

Nylatex Wraps are idea for holding Hot Packs, Cold Packs and Electrodes in place. Good for hundreds of uses. Individual packages of 3 wraps. Available in ten different widths and lengths.
---