10% + FREE SHIPPING on all educational products with promo code SCHOOL20!
pH meter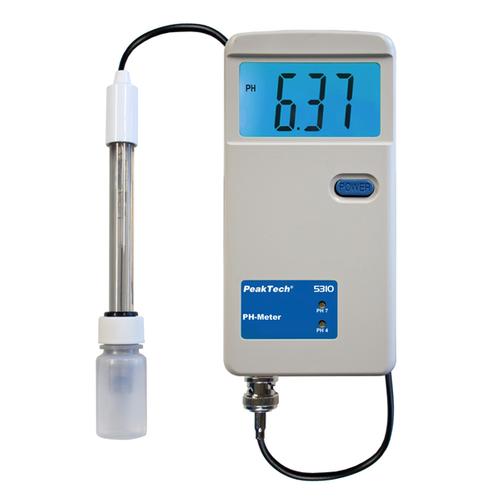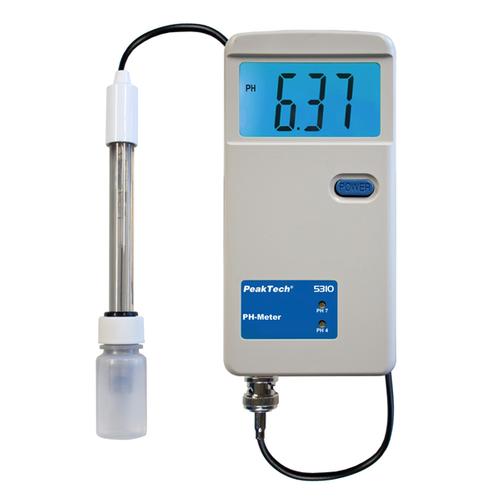 Advantages:
·         Handy design, robust construction
·         Fast and precise measurements
·         Large, 3½-digit LCD display

Digital pH measuring instrument for the measurement of the pH value of aqueous liquids using the immersion probe tips to determine the electrical potential difference between acidic, neutral and basic liquids.
The device has a robust housing with compact dimensions and is easy to operate. It is equipped with a large LCD display with continuous background illumination, 2 adjustment potentiometers for calibrating to pH = 4 or to pH = 7 using the matching screwdriver.
Including calibration solution, screwdriver, battery and instruction manual.


| | |
| --- | --- |
| pH range: | 0 – 14 pH |
| Resolution: | 0.01 pH |
| Accuracy: | ± 0.05 pH |
| Temperature compensation: | 0 – 50°C |
| Operating voltage: | 9 V battery (NEDA 1604)  |
| Display: | 3½-digit LCD display; 18 mm, max. 1999 |
| Dimensions: | 150 x 70 x 25 mm approx. |
| Weight: | 230 g approx. |
Product Data
Item No.

1020915 [U11839]

Weight

0.99

lb

Brand

3B Scientific
Secure online payment with SSL
Expert advice
Financing available
Easy returns & exchanges
International shipping available
Service hotline:
1-888-326-6335
---
Customers who bought this item also bought these items: